Ulster Rugby revitalise business processes and improves communication with Office 365.
Customer Profile
Ulster Rugby is one of four professional teams in Ireland who compete in the Guinness PRO12 Championship and the European Rugby Champions Cup.
Kingspan stadium has an overall capacity of 18,200 with four fully covered terraced areas providing seating for up to 9,000 spectators.
Situation
Ulster Rugby had a large and often dispersed workforce. They needed a way for employees to communicate more effectively and productively. The IT department also needed an easier way to manage the IT within the organisation.
Solution 
'A gradual move to the cloud.'
"IT was a conscious decision for us to take small steps on our journey to cloud computing. We had Microsoft SBS for quite a while, and I wanted to stage the delivery of new services so we could minimise disruptions and better manage the business change, focusing first on email and introducing other Office365 solutions gradually gave us that flexibility." 
Email
Initially, Ulster Rugby focused on retiring its Microsoft Small Business Server. Approximately 80 mailboxes were migrated to Microsoft Exchange Online, gaining a flexible subscription to email services hosted in the Cloud.
SharePoint Online
A solution was needed for Ulster Rugby that would remove the requirement for their File and Print server to be replaced at considerable cost. Requirements from each business unit were provided to Leaf for their team sites. These were then developed and deployed by Leaf. Role based access was put in place ensuring a hierarchal access to data by job position and user access rights.
Skype for Business
"We wanted to give staff the ability to communicate in a number of different ways, Skype for Business allows us to do that with video calls, desktop sharing and web conferencing all now possible wherever the member of staff may be based."
Adrian McDonagh, IT Manager

Skype for Business was deployed to deliver Instant Messaging and presence visibility to employees. Skype for Business offers audio, video, web conferencing and desktop sharing.
Devices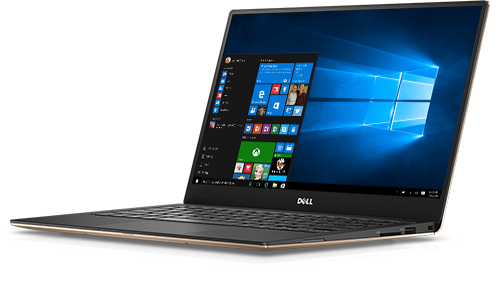 Towards the end of the Office365 migration, Leaf suggested they carry out a complete review of devices. Leaf arranged for Windows 10 devices to be trialled by Ulster Rugby throughout a 6 week period. Upon completion of this the IT department at Ulster Rugby gathered feedback from users and decided to upgrade staff to Windows 10 devices, meaning a uniformed device platform which was easier to manage for the IT department.
Benefits
Using Office365 business productivity tools, employees are erasing the physical and geographical boundaries of office-bound work environments to become more agile, mobile and productive from any location. Today the IT department is equipped to serve the needs of the business. Office365 has reduced IT costs and improved business agility. Through the deployment of SharePoint Online, Ulster Rugby has improved collaboration on work projects among staff, consultants and the professional team.
Since using Microsoft cloud-based productivity services, Ulster Rugby employees are more satisfied with their communication and collaboration tools than ever before – despite initial hesitation about moving away from a server based solution.
"When the decision was made to move platforms we wanted to engage with a trusted partner. We have found Leaf to be excellent to work with, efficient and flexible throughout the project."
Adrian McDonagh, IT Manager, Ulster Rugby